Profins provides a range of other products for a wide range of applications including; heat recovery systems, boilers, gas turbines and furnaces for the refining and petrochemical industries.
We have vast experience in supplying to engineering consultants, end users and other refurbishment companies. We work closely with customers to understand their specific material requirements and other demands.
Effective procurement solutions of materials reduces lead times and a variety of testing is available to ensure a high quality product is delivered.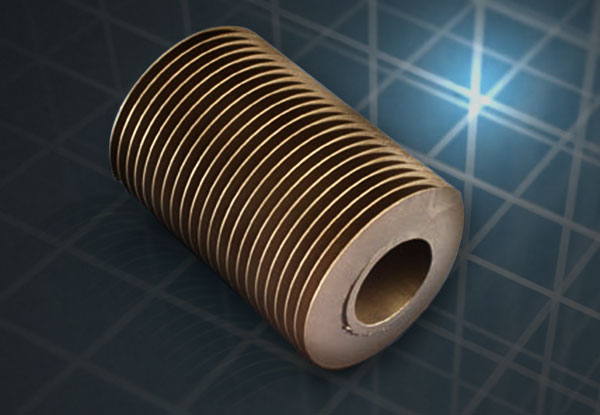 Profins can supply either solid or serrated welded finned tubes. These tubes are manufactured specifically to suit the high temperature environment found in furnaces/boilers and waste heat recovery equipment.
Our high frequency serrated fin is a metal strip that has been serrated or cut and then helically wound around the specified tube. The fin is welded to the tubular base using the high frequency weld process.
The fin can be applied to a wide variety of tubular material with configurations to suit your requirements.
TUBE SIZES 3/4" O.D. TO 8" NPS (8.625" O.D.)
FIN HEIGHTS 3/8" TO 1 1⁄2"
FIN THICKNESS 20 GA. (.035") TO 12 GA. (.102") SEGMENTED WIDTH: 4.5MM OR 8MM
SEGMENT WIDTH 4.5MM OR 8MM
FIN PITCH 1 TO 7 FINS PER INCH
MATERIAL ANY MATERIAL OR COMBINATION THAT CAN BE RESISTANCE OR ARC WELDED.
Integral low fin tube has the advantage that it can improve the thermal performance of a heat exchanger without the necessity for changing shell size, flow arrangement or the repositioning of piping. The external surface of the tube is increased by the formation of "low fins" by direct extrusion from the material of the base tube.
TUBE SIZES AVAILABLE TUBE OD: 12.7MM, 15.88MM
19.05MM, 25.04MM
TUBE THICKNESS: >=1.25MM
TUBE LENGTH: UP TO 12,500MM
FINS/INCH AVAILABLE 16, 19, 26, 28, 32 & 36 FINS/INCH DEPENDENT ON MATERIAL AND CLIENT REQUIREMENTS.
MATERIALS AVAILABLE 1) CARBON & LOW ALLOY STEEL
2) STAINLESS STEEL: TYPE 304, 304L, 316, 316L AND 321 PLUS DUPLEX.
3) COPPER BASE ALLOYS: I.E. ALLOY 443, 687, 706, 715 ETC.
4) TITANIUM & HIGH NICKEL ALLOYS
TYPICAL EXTENDED SURFACE RATIOS (FINNED/OUTSIDE BARE SURFACE) 19.05MM OD WITH 19 FINS/INCH: 270%
25.4MM OD WITH 26 FINS/INCH: 330%